Hatteland Technology is a global provider of industrial technologies to system integrators within a wide range of markets.
Our offering includes solutions within displays panel PCs, industrial computing, networks, camera & surveillance and software.
Hatteland Technology is enabling industrial innovation by providing safe access to the latest available technologies.
Meet us at Aqua Nor 2019 where we will walk the floor.
We can tell you more about our hardware solutions that are perfect match for most control and automation systems within aquaculture and fish farming. Read more about our Panel Computers for Automation.
People at the show:
Torhild Skrunes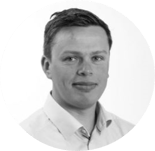 Gøran Labrå
Key Account Manager Director Business Development, Nordic