Norway Trade Fair, Lillestrøm, Norway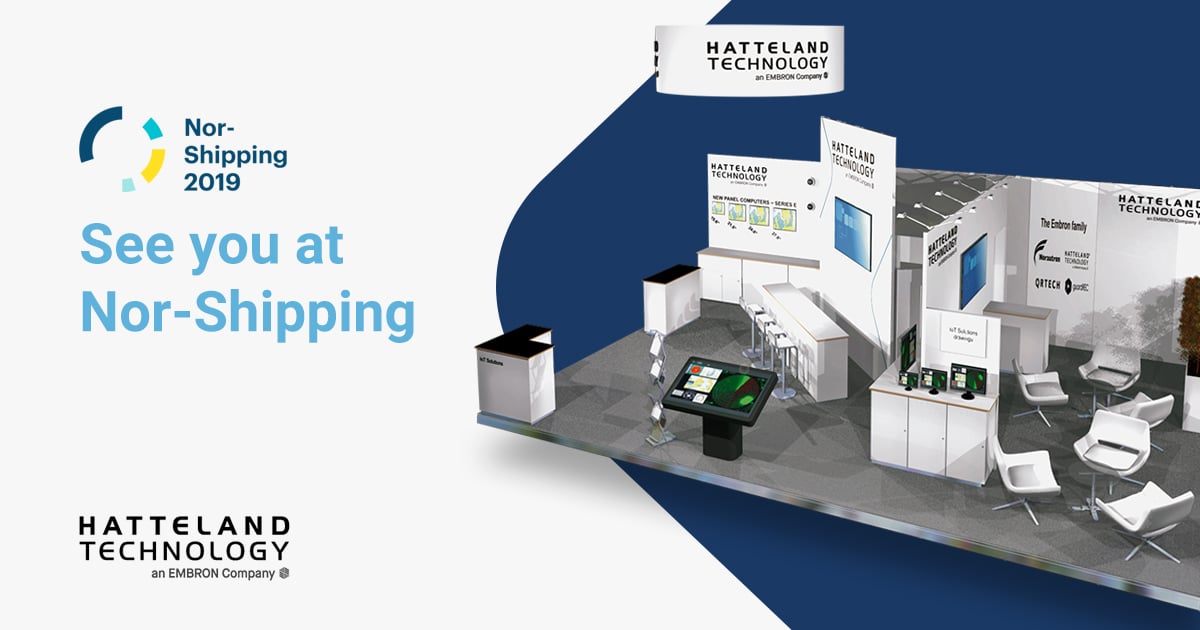 We are getting ready for Nor-Shipping 2019. This year we have so much to show you that we had to increase the stand size to over 50 square meters.
In addition to showing you how we can enable you to drive innovation and provide you with a one-shop-stop for your technology needs, we are also going to launch a wide range of new products.
Some of the products we are exhibiting:
So, save the date and get ready for Nor-Shipping 2019!
Hatteland Technology is a global provider of industrial technologies to system integrators within a wide range of industries and is a result of the merger of the two EMBRON Group subsidieres Hatteland Display and Elektronix.

Our offering includes solutions within displays panel PCs, industrial computing, networks, camera & surveillance and software. Hatteland Technology is enabling industrial innovation by providing safe access to the latest available technologies.

Made for the task. Engineered to last.