Overview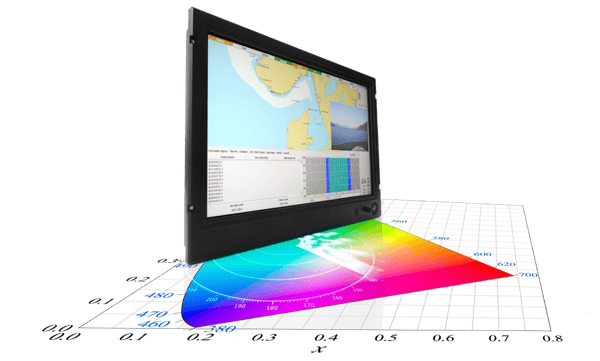 Color calibration of the display is a very important aspect of ECDIS. ECDIS represents one of the most rigorous applications in display technology for our industry.

The consequence of making an error in recognition on the display is potentially very costly, therefore it is important that ECDIS monitors match the color characteristics specified in the relevant standards. Hatteland Technology provides both computers and displays to facilitate an overall ECDIS-approved installation.

With our extensive technical knowledge and experience, we can deliver the best quality type-approved ECDIS displays fulfilling IMO requirements.