Edge-based AI (which filters and processes data locally on a camera) will be more ubiquitous, enabling end-to-end AI technology. Today, most security cameras send the data they collect to servers to be analyzed. However, with edge-based AI, the data is analyzed by the camera first and subsequently sent to the server. This reduces the burden of transferring and storing large amounts of data to a server, thereby increasing efficiency, saving time, and reducing server costs typically required to analyze data.
​​​​​​​

In this 30-minute tech talk session, I have invited 2 technical representatives from Hanwha, where we are going to take a closer look at how AI cameras work and what makes them so special. We will cover the technical and functional aspects. You will learn about edge AI cameras and their advantages.
Watch now!
Duration: 30 minutes

Language: English
About
Hanwha
Hanwha Techwin's world-class imaging technology is now applied to more diverse business areas including Access Control and Intruder Detection. Our products play an important role in the safety and happiness of people by protecting cities, airports, seaports, industrial areas, and military installations. We will continuously provide high resolution, high performance, and highly reliable premium security products and achieve the social value of "safety and comfort". Hanwha Techwin will advance towards becoming the world's best total security solutions provider by offering a one-stop security solution, facilitating the global network, and continuously conducting research and development.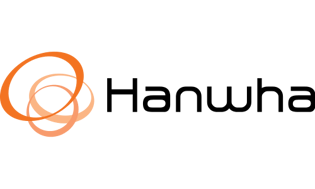 You can view this webinar from your computer, tablet, or mobile phone.


​Recommended browser: Chrome