In this 30 minutes tech talk session, I have invited Kaare Røvig from Milestone and Øystein Hjell from Axis to discuss what is Axis optimizer for Milestone, how it integrates and what are the advantages of a fully integrated solution within Milestone.

What is Axis optimzer for Milestone:
AXIS Optimizer is an application that optimizes the performance of Axis devices in Milestone XProtect. It unlocks great user experiences and Axis features directly in Milestone XProtect by ensuring that administrators and operators have access to a multitude of capabilities when running Axis devices on Milestone XProtect.

Welcome!
Watch now!
Duration: 30 minutes

Language: Norwegian
About
Axis
We enable a smarter and safer world by creating network solutions to improve security and to find new ways of doing business.
The world is changing fast, and we make sure we stay ahead of those changes. While security is still our main focus, we are gradually expanding into related markets using new network-based products and solutions.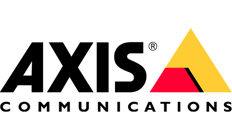 About
Milestone
Milestone Systems is a global leader within open platform video management software (VMS) for IP network-based video surveillance, dedicated to delivering high-quality business video platform software, in which our community of hardware and software partners can integrate their video solutions for security and beyond security purposes. Our objective is to improve our community customers' organizational processes and safety levels through the management, integration, and distribution of digital video data.

Hatteland Technology

Kaare Røvig Milestone

Øystein Hjell

Axis

You can view this webinar from your computer, tablet, or mobile phone.


​Recommended browser: Chrome