Why we care so much about the process

Because the industries we serve ask tough questions, getting things right the first time pays dividends.
For instance, did you know that if there's an issue with the CCTV cameras in a tunnel — you likely must shut down the entire tunnel to safely access the equipment and resolve the issue?
Or if you're a mariner: Have you considered the cost of malfunctioning critical IT hardware, such as a navigation system, on a cargo ship?
If we don't maintain the highest of standards, the downside can be considerable.
Poor planning may lead to non-ideal product choices or configurations, something that usually leads to operational issues sooner or later. Slack onsite coordination can make commissioning a headache, or even derail an entire installation job. It's why we don't compromise on quality, either in hardware or the way we conduct project work.
A technology partner for any task, large or small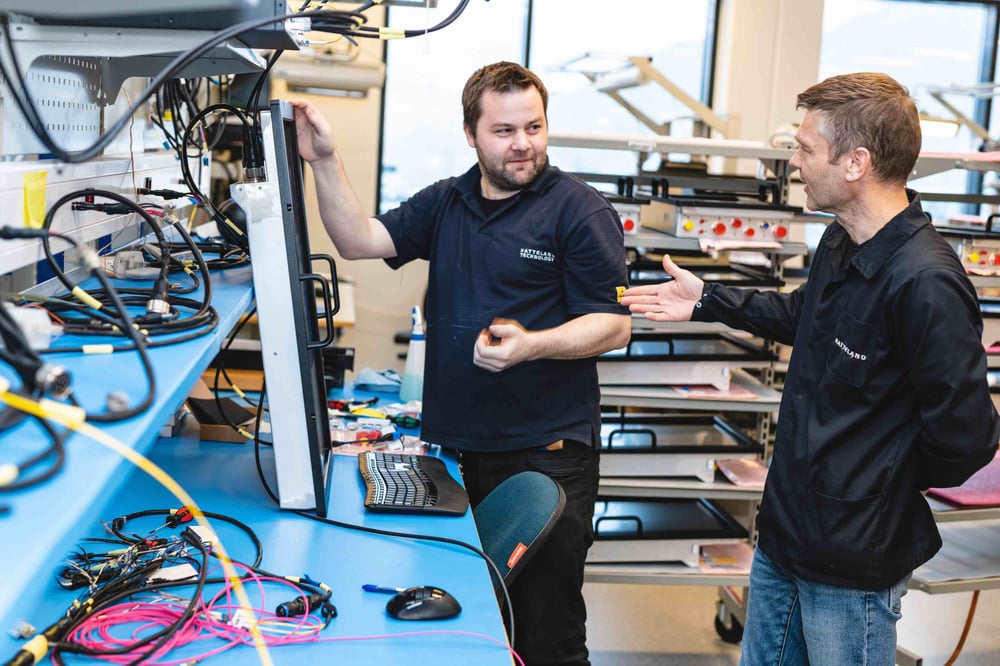 That's not to say we only do the hard stuff. Some deliveries are quick and easy. The point is we recognize and employ the fitting approach to the task at hand. Rest assured that Hatteland Technology gives your project the care it deserves, from inception to operation — whether it's a small off-the-shelf system, or something completely groundbreaking.
If you like the sound of that, we'd love to hear about your project! Contact us via the link below. We'll connect you to one of our domain experts right away.