3G networks will soon be a thing of the past and industrial companies across the world are faced with a choice: Upgrade your network with LTE technologies or risk losing coverage.
Citing an ever-growing need for expanded capacity and support for modern and future technologies, mobile network operators worldwide are in the midst of phasing out their legacy 3G and 2G networks.
In Norway, market leaders Telia and Telenor have already started their 3G shutdown in several counties and aim to shut down the network nationwide by the end of 2019. This effectively cuts off the cellular infrastructure of all communication devices relying on 3G.
Whereas several international operators are cutting the cord on 2G as well, Norway is keeping this legacy network as a last resort fallback option. However, the 2G network is slow, unreliable and poorly maintained.
To avoid the fallback to 2G and risking loss of coverage and downtime, now is the time for industrial businesses to invest in an Internet-of-Things (IoT) strategy based on Long-Term Evolution (LTE) technologies and secure Wi-Fi networks.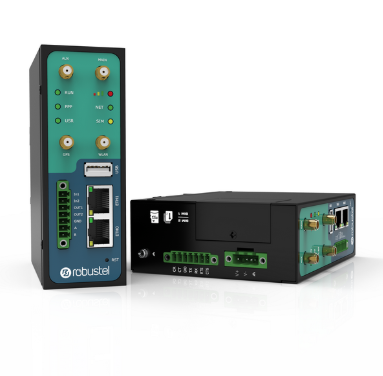 Why upgrade to LTE?

LTE networks, often referred to as 4G (4th generation of broadband cellular network technology), is the most reliable network option available across industries today.

Despite the impending arrival of its 5G successor, LTE networks are still considered the future-proof option for industrial network-based communications, offering a wide range of possibilities for remote communication and machine-to-machine (M2M) applications.

This is reflected by heavy investments made to improve and expand the 4G network across Norway, one example being the implementation of LTE networks along the Norwegian coast and in the North Sea.

Here are four major benefits of investing in modern LTE technologies, rather than relying on an unreliable, outdated, slow and poorly maintained 2G network:

1. Higher throughput

In the era of the Idunstrial Internet-of-Things (IIoT), where more and more data are being transmitted between machines, devices and networks every day, bandwidth has become a key requirement to ensure seamless communication.

Due to its high download (100 Mbps) and upload (50 Mbps) speeds, a LTE network is the ideal solution for transmitting richer and multi-stream data in a quick and secure way as it allows for a significantly higher throughput than both 3G and 2G solutions.

2. Lower latency

Optimized for shorter connection handover and setup time, LTE networks offers 10 times lower latency compared with 3G and 2G networks. This is a critical improvement for M2M applications such as industrial alarms and controls, traffic systems and devices that control sensitive machinery.

LTE's low latency allows for real-time connection, monitoring and control of critical processes that would be impossible if using a fallback 2G network.

3. IP-based connectivity

Unlike 3G and 2G technologies, LTE solutions have an all-IP core network infrastructure allowing for the use of fewer network nodes for data transmission. As more and more industrial applications are migrating to IP networks, IP connectivity is essential for cellular communication within automated industrial network.

In addition, IP-based LTE networks are simpler and cheaper for operators do deploy and operate, resulting in faster and more reliable connections for you as a customer.


4. Longevity

As mentioned in the introduction to this article the global trend amongst mobile network operators is to phase out both 3G and 2G networks. While Norway is keeping its 2G network as a fallback option for now, relying on 2G is a temporary and unreliable solution.

Investing in robust and future-minded LTE solutions ensures the longevity of your system and allows your business to take advantage of an ever-expanding range of possibilities.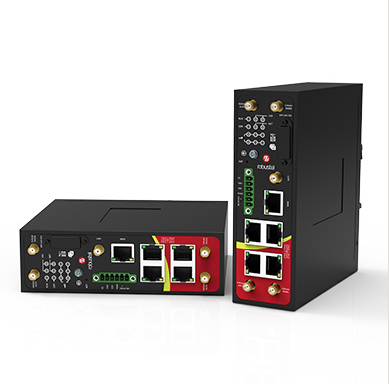 R2000 Dual Router from Robustel
The optimal Wi-Fi fallback option
LTE's high throughput, low latency IP-based connectivity and longevity makes it the optimal choice for transmitting large amounts of data from CCTV cameras, monitoring stations, surveillance stations and other remotely located equipment.
This also makes LTE the optimal fallback option for a Wi-Fi network – which is rapidly becoming the default mode of communication within the industrial sector
When applicable, a solid Wi-Fi network is your best option for ensuring seamless transmission of data between your machines, devices and networks. However, even when you have taken every necessary step to secure your Wifi network in order to prevent cyber attacks and downtime, you may still experience instances where you cannot connect to your Wifi.
With many of your IoT applications and devices being fully dependent on a permanent connection, an LTE fallback network provides an extra level of safety, as an industrial grade LTE modem is always connectable through video, serial USB and ethernet ports.
LTE network solutions tailored to your needs
When upgrading to an LTE solution there are several considerations to be made:
What is your LTE equipment needs?
What modem is best suited for each application?
What kind of environment will the modem be placed in?
What's its main use and purpose?
Is LTE connectivity enough, or should you have dual SIM with 3G and 2G fallback options?
What ports and connections should be supported?
Hatteland Technology specializes in finding answers to these questions and helping industrial companies set up LTE networks tailored to their specific needs and requirements.
We work closely with some of the world's leading manufacturers of LTE modems and equipment and can help you identify the best and most cost-effective solution for your company, ensuring connectivity and minimizing downtime.
Are you considering an LTE network upgrade? Let Hatteland Technology help you find your optimal solution!