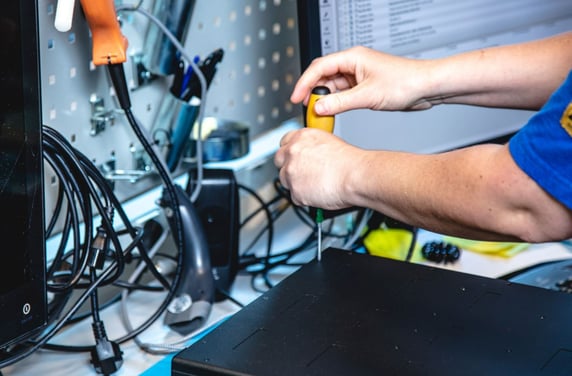 Because of the low volume of repairs, Hatteland Technology and Radio Holland Netherlands have agreed to end our Service Partner agreement, effective March 1, 2023.
………..


Hatteland Technology and Radio Holland have worked closely together for many years, where the repair centre has been a partnership based on esteem for quality. Reflecting the low volume of Hatteland Technology units needing repair, the agreement is set to expire.
Please note that this is only related to the Service partner agreement between the companies; all other activities will remain, and Radio Holland will continue as a valued distributor of Hatteland Technology products.
What about ongoing and future repairs?
For repair units/RMA's already approved in the system, these will be sent to Radio Holland and handled as normal. From March 1st new repair units must be sent to Norway. For an overview of service partners (including shipping addresses) see: Service Partners
If you have any questions, don't hesitate to contact us at service@hattelandtechnology.com.
We take this opportunity to thank Radio Holland repair centre for their excellent partnership over many years.
………..