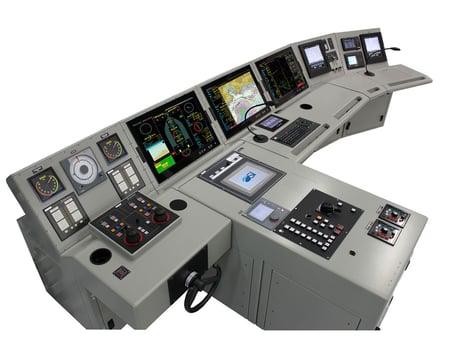 When operating in a harsh environment, combined with high risk and time pressure, it is vital that you can rely on a quality integrated bridge. Together with Hatteland Technology, OSI Maritime Systems is delivering a reliable and flexible system that is in strong demand among navies worldwide
.
Business needs

OSI Maritime Systems designed their latest Integrated Navigation & Tactical System bridge (INTS) to meet the needs of the world's most powerful navies. This system had to be rugged and reliable, so selecting displays during the design phase was an important consideration. Any advanced naval bridge should allow for integrated navigation and tactical features in the toughest of environments. It must take input from a selection of navigation and radar sensors and send the data to servers and workstations for processing before sending the pertinent images to quality displays.

Solution

In this case, Hatteland Technology assisted the customer to select the displays and panel computers with the correct feature-set and configurations to meet the requirement. For instance, to meet the need for sensor read-outs, Hatteland Technology designed a small 8" Series X Panel Computer to provide quick and convenient visibility of key information such as heading and speed. In total, INTS uses our 8" Series X panel computers for sensor displays, plus our 26" Series X displays for the main bridge and 19" Series X displays for the wings.

---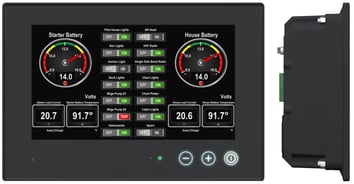 Key Features HD 08T30:
Projective Capacitive Multi-Touch
Optical bonding technology
No moving parts
Glass display control
Can be console-mounted or hang from the
ceiling to provide quick visual info above
the bridge.