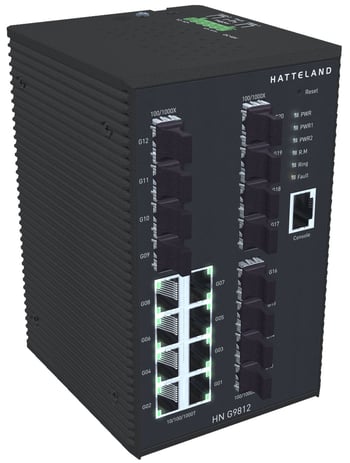 Network Switch - HATTELAND®
With completely support of Ethernet Redundancy protocol, O-Ring (recovery time < 30ms) and MSTP (RSTP/STP compatible) can protect your mission-critical applications from network interruptions or temporary malfunctions with its fast recovery technology. It supports wide operating temperatures from -40°C to 75°C.
The HN G9812 can also be managed centralized and convenient by Open-Vision, Except the Web-based interface, Telnet and console (CLI) configuration.