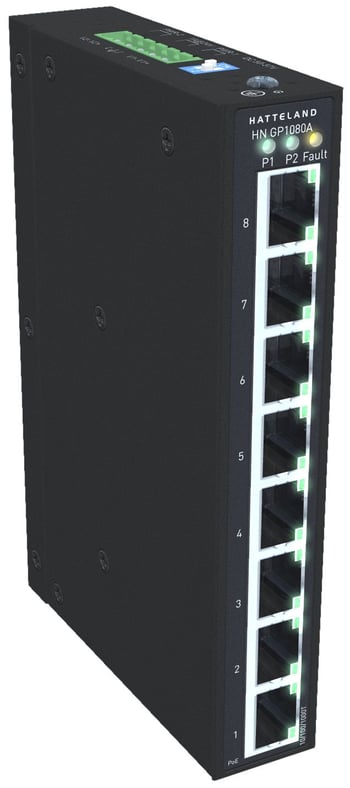 Network Switch - HATTELAND®
The HN GP1080A supports active Power over Ethernet, a system to transmit electrical power, along with data, to remote devices over standard twisted-pair cable in an Ethernet network.

The HN GP1080A switch has 8X10/100/1000Base-T(X) P.S.E. (Power Sourcing Equipment) ports. P.S.E. is a device (switch or hub for instance) that will provide power in a PoE setup. The wide operating temperature range from -40°C to +70°C can satisfy most of operating environment. Therefore, the switch is one of the most reliable choices for PoE Ethernet application. In addition, there are two different power inputs at terminal block to avoid interruption caused by power down. When the primary DC power input fails, the backup power input will take over immediately to guarantee a non-stop operation.