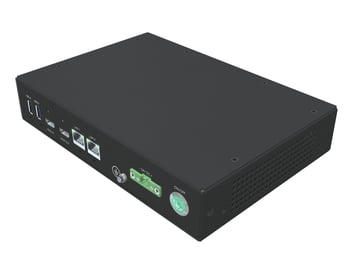 Computer - Ultra Compact
Especially suited to developing new bridge solutions for ECDIS, Radar and Automation applications. The ARM processor-based MCA have low power consumption capable to deliver a fast, reliable solution for diverse maritime applications. MCA Computers make it possible to continue improving safety and efficiency through safe navigation, while still retaining focus on quality and cost.

The MCA are allowing flexible installation options based on the small size factor. The MCA also meet the same extreme quality standards as the proven HATTELAND® Computer range. This is a Solid State Fan-less Construction - No Moving Parts and Aluminum Chassis. In addition there are options such as variations of storage, RAM and operating systems, WiFi and Bluetooth.