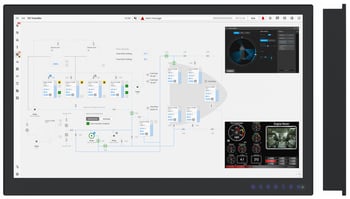 Monitor - ENIX Pro Series ED
Its cutting-edge, high-definition LED monitor technology enables the presentation of large amounts of data onto one screen, instead of multiple monitors.

The 32.0" is available with Projected Capacitive Touch and Anti Glare coating for better functionality in all situations and conditions. It also features an On Screen Monitor menu and Keypad for ease of use.