Wireless technologies are revolutionizing condition monitoring, offering innovative solutions that cuts costs and enables monitoring of moving machinery and rotating equipment.
Condition monitoring technologies are constantly evolving, as new innovations and technological advancements offer more reliable, affordable and efficient ways of predicting and preventing equipment failure and downtime.
Remote monitoring has many clear benefits, as sensors installed on essential equipment may monitor factors such as vibration and temperature and analyze, upload and transmit the data – eliminating the need for manual walkabouts to inspect and collect data.
These sensors play an important role in predictive maintenance, identifying significant changes in equipment or component behavior indicative of an imminent fault or breakdown and enabling scheduled maintenance reducing downtime and increasing overall productivity.
The only drawback to remote condition monitoring system are the potentially high installation costs due to expensive communications cabling, affecting return-on-investment (ROI) time.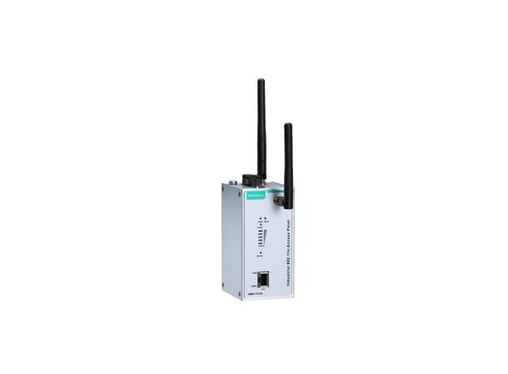 Hazardous areas equal higher cabling costs
For traditional manufacturing industries, as well as the oil and gas sector, a major fault in essential equipment could effectively halt production for an extended period of time – creating a significant financial impact.
The challenge for these industries, particularly oil and gas, is that the equipment is often located in remote and/or hazardous areas, which may significantly increase the costs of cabling for the condition monitoring system. Additionally, these industries generally rely on moving or traversing equipment, making fixed cabling impossible or very costly to installed.
Fortunately, there are reliable alternatives to a wired condition monitoring solution.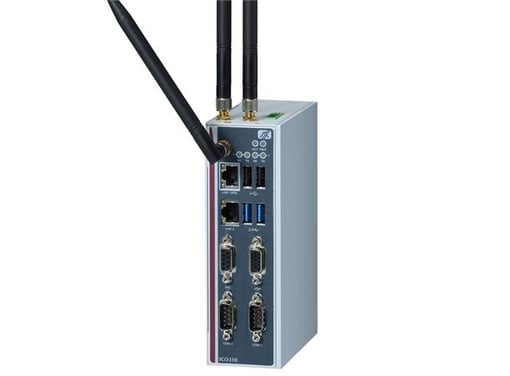 The wireless revolution
Wireless technologies have become perhaps the greatest staple of life in the 21st century, permeating through every layer of society. Ironically, the more wireless we get the more connected we are – as exemplified by our dependency on out personal phones in order to stay up to date on everything from news to our social lives.
It's a wireless revolution, and with the Internet-of-Things sweeping across the industrial world (IIoT), industries are now adopting more and more wireless technologies in order to increase productivity, cost-efficiency and profitability.
When it comes to condition monitoring, however, traditional manufacturing industries and the oil and gas sector have been hesitant to embrace wireless technologies, relying instead on cabled solutions (where possible) and even archaic maintenance programs to monitor the operability of their equipment.
Recently we have seen a shift, though, with the advent of several innovative, wireless solutions making wireless increasingly accessible, reliable, and, most importantly, affordable.
Now, more and more manufacturers and oil and gas companies are replacing outdated equipment maintenance procedures with modern, wireless condition monitoring solutions.
The benefits of a wireless condition monitoring system
The main benefit of a wireless condition monitoring solution is, as mentioned, a significant reduction in installation costs. Wireless technology eliminates the need for dedicated communications cables, and drastically reduces sensor cable lengths.
Other benefits to choosing wireless condition monitoring are:
Flexible application due to the system's compact nature
Increased mobility and portability
Untethered operation
Monitoring of moving and traversing machinery and rotating equipment
Higher acquisition volume of critical data
High reliability
In addition, wireless condition monitoring reduces the staff impact of data collection, freeing up resources for data analysis and issue prognostics
By utilizing a wireless solution and a reliable and rugged embedded computer you can ensure continuous operation, make decisions based on facts and data, and avoid critical downtime. Edge computing makes it possible to correlate data in real time and subsequently trigger an alarm before a system failure.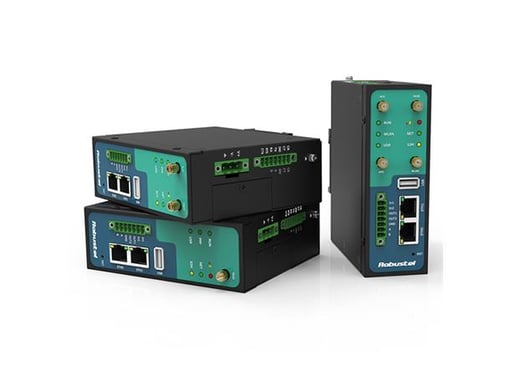 The challenges of wireless condition monitoring
While the benefits are bountiful, any and all technological advancements come with their own set of new challenges, and wireless condition monitoring is no exception.
The condition monitoring system should not interfere with the operational system. However, maintenance teams rely more and more on the data that these systems are collecting. As such, it is important to ensure that the system is operational at all times.
One of the major challenges with wireless technology is to ensure stability, minimize perturbation and avoid as much reflexion as possible. Therefore, it is extremely important to design the wireless system with the right type of antenna (directional, omni- directional etc.) and to position the antenna correctly.
Other requirements include:
High processing capabilities in connected hardware
Good dynamic range
Low noise levels
Minimal electrical interference and signal obstructions
Suitable distances between devices
Device protection from environmental factors such as extreme temperatures, water and dust
High durability and long service life
Additionally, it is important to consider the security aspect, so as to ensure that the network is protected with the necessary means – such as SSID encryption and fixed IP addresses.
While these requirements and challenges must be addressed, a tailored condition monitoring system designed to satisfy the specific needs and requirements of its application should present a viable and reliable option for most industries and areas of use.
How does wireless condition monitoring work?
In essence, wireless condition monitoring works in exactly the same way as cabled solutions. There are two main components: Client and Access Point (AP).
The sensors provide critical condition data that are used to alerts operators if anomalies are detected or alarm thresholds are exceeded. Collected data contributes to optimizing equipment and process management, monitoring equipment health, and improving maintenance routines and strategies.
Collected data is relayed to an operating hub through a compact gateway located in the vicinity of the sensors.
While 802.11 b/g/n WiFi technologies has been proven to be the most reliable option in most circumstances, there are several other options for wirelessly relaying and transmitting data, such as Bluetooth, LTE and LoRa (Long Range).
The optimal solution for your needs depends on a range of factors, such as data volume, location, distance and operating conditions.
Choosing the optimal solution
Choosing a wireless solution cuts the cabling costs of condition monitoring and enables you monitor moving machines and rotating equipment not accessible with fixed wires. It's cost-efficient and easy to justify by referencing your ROI outlook.However, to ensure reliable collection and transmission of data the system must be tailored specifically to your needs and the conditions and environment in which it is located.
At Hatteland Technology we have over two decades of experience with identifying and designing cost-efficient, specifically tailored communications solutions, suitable for even the harshest of environments.
Our dedicated experts may assist and advice you in choosing the optimal wireless conditioning solution for your needs.