As smart buildings are getting increasingly intelligent, strict requirements for cost-efficiency and environmental sustainability highlights the need to make the right hardware choices for your building automation system.
Fueled by rapid technological advancement and the of the Internet of Things (IoT), buildings are getting continuously and exponentially smarter.
Whereas early Building Automation Systems (BAS) mainly served to control basic functions such as lighting, heat, ventilation, and air conditioning, today's smart buildings play an integral role in:
Providing a more productive and comfortable work environment
Reducing and regulating energy consumption (and costs)
Limiting the environmental impact
Minimizing operational and maintenance costs
Improving overall cost-efficiency
Increasing safety and security
Collecting vast amounts of precise and actionable data
Simply put, a modern building automation system uses advanced technology to collect and share information about the many important processes within the building in order to optimize the performance of the building itself, and its tenants.
Connectivity is key
The purpose of the modern BAS is to provide complete autonomous control of a building or facility. In particular, the automated system monitors and controls:
Climate and energy consumption
Safety and security
System performance and cybersecurity
To do so, the BAS relies on a comprehensive network of sensors, controllers (computers) and output devices that collect and share information to and through a central hub or workstation. Generally, this network consists of several smaller sub-systems, responsible for handling a specific task or group of tasks related to individual processes.
Connectivity is key for building automation. All systems integrated into the building's network infrastructure must communicate effectively to provide quick, reliable and safe processing of data.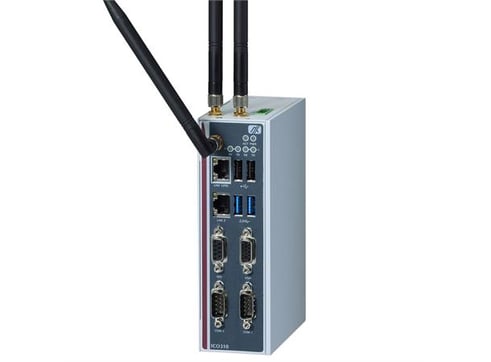 Gateways and communication protocols
To ensure connectivity and efficient communication between systems, your hardware must satisfy certain criteria. The BAS is only as intelligent as it's "dumbest" sensor, so every single device needs to be secure, connectible and ready to interact with other devices in the system.
Connectivity is enabled through gateways. In building automation, a gateway is a device that transmits data between two or more data sources using communication protocols specific to each of them.
Smart buildings may use a wide range of protocols – CAN, DeviceNet, PROFIBUS, BACnet, LonTalk, Ethernet/IP, Modbus TCP, POWERLINK, CC-Link, EtherCAT, SERCOS III, MB/RTU, RS422, RS485, MB ASCII RS232, Controller Area Network, DeviceNet, FOUNDATION fieldbus, HART, C-Bus, Z-Wave, Zigbee to mention some,
Thanks to the IoT and the never-ending development of new and smarter devices, it is necessary to implement a solution that can enable communication across all protocols, ensuring interoperability.
Hardware components in building automation
There are three main types of hardware components in a building automation system:
Sensors: Devices that measure important values (e.g. temperature, humidity, and occupancy) and monitors and registers events (e.g. abnormal activity, security breaches, and fire outbreaks)
Controllers: Specialized computers that process collected data and initiates the appropriate response or action
Output devices: Relays, actuators and similar devices which react to and carry out commands issued by the controllers
These devices communicate through pre-defined communications protocols and may be accessed and interacted with by the user through dashboards and user interfaces at the workstations.
Workstations can be as simple as a small panel PC with a comprehensive HMI, that communicates with the database through a gateway to extract and present the accumulated data collected by the sensors.
As mentioned above, the BAS system is divided into several smaller sub-systems, each assigned to their specific task. Security sensors may be connected to one controller, heating and air conditioning to another, and lighting shutters to a third. These controllers are subsequently connected to the main hub via a secure web server.
Network design and the number of sub-systems varies depending on building size, the complexity of tasks, amount of data to be processed etc.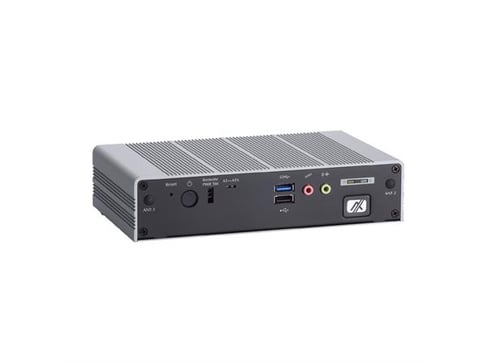 Balancing costs and quality
Identifying the right hardware for your automation system may seem as a challenging task, while each link in the value chain is highly cost-sensitive and all costs must be kept at a minimum.
Additionally, energy savings and resource conservation have become top priorities when constructing new buildings, as stricter government guidelines and increasing public awareness highlight the need for sustainability.
Nevertheless, certain hardware quality requirements must be met and in order to identify the optimal solution for your needs, you must find the perfect balance between costs and quality.
EDGE, ARM and advanced gateways
Cost-sensitive environments require cost-efficient solutions and more often than not the best place to start is to consider your controller hardware needs.
The key is to identify the hardware options with the appropriate input/output capabilities and processing power relative to the size and complexity of the task at hand. Naturally, a controller monitoring solar panels on the roof does not need the same processing power as a system tasked with controlling security, CCTV and alarms.
Consider these options:
Edge computing:
Edge computing has become increasingly popular in building automation. Edge computers may be installed inside (or in the immediate vicinity of) the sensor itself, reducing the volume of data traffic, lowering latency and reducing transmission costs.
ARM-based computers:
In environments where Edge computing is not a viable option, or you only need a limited amount of processing power, your most cost-efficient option may be compact ARM-based computers.

ARM-based computers are a license-free solution based on Reduced Instruction Set Computing (RISK) architectures and may use on Android or Linux operating systems. These computers are designed to perform smaller tasks at higher speeds and have significantly lower operational costs than standard industrial computers.
Gateways
Gateways have input/output modules with multi-protocol implementation (including open source, proprietary and wireless), allowing for secure communication and interoperability between each component of the BAS network. Gateways bridge proprietary protocols to standards and allow communication between them.
Choosing the right controller and gateway for each individual sub-system within the BAS network is one of the most effective ways to ensure a cost-effective smart building.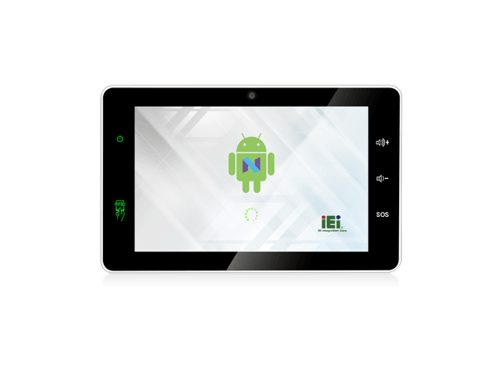 IOVU-210AR-RK39-R10-EU 10.1" Panel PC
Hatteland Technology understands your needs
Hatteland Technology is one of the Nordics' leading suppliers of hardware for building automation systems. Our knowledgeable consultants can:
Assist you in evaluating and identifying potential risks and weaknesses in your existing system
Provide hardware adaptations, converters and a range of other components to ensure connectivity with the infrastructure for all capable devices
Help you assemble a complete and cost-efficient hardware solution for your BAS communications infrastructure
Unlike many others, we do not exclusively offer proprietary solutions from a single manufacturer. Instead, through our strong partnerships with different manufacturers, we aim to satisfy the needs of system integrators wishing to take advantage of the best solutions available.