- New & Powerful Maritime Stand-alone Computer -
with INTEL® CORE DUO PROCESSOR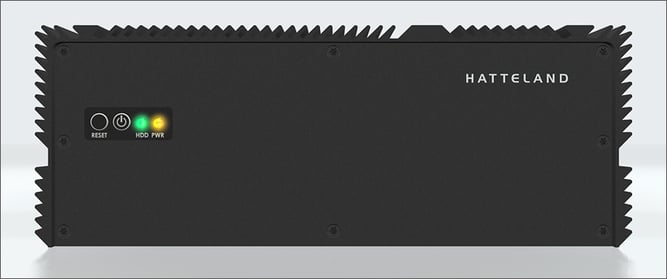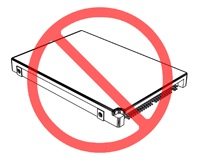 NO FANS NO SPINNING HARD DRIVE

INTRODUCTION

Jakob Hatteland Display is proud to announce the introduction of the new and innovative ultra compact HT B08CD STD Maritime Stand-alone Computer with a powerful Intel® Core Duo 1,66GHz processor as standard, but the unit also supports PCI cards, and 2 x 2.5" Hard Disk (Flash SSD)* in addition compared to its little brother, HT B07CD-STD, which we introduced to the maritime
market in February 2007.

The unit is fanless and has no moving parts inside which will prolong lifetime and reduce service costs. The casing is without ventilation apertures and it functions as a cooler for the processor and mainboard.

The Solid State Disk (SSD) solutions ensures fast data transfers to minimize boot time.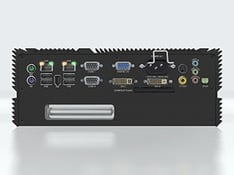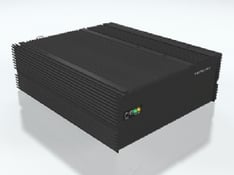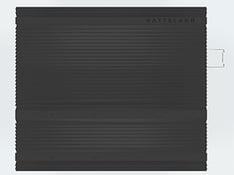 TYPE NUMBERS AND SPECIFICATIONS

HT B08CD STD-A1 (115/230VAC - 50/60Hz)

• 1 x Intel® Core Duo 1.66Ghz processor (2MB L2 Cache)
• 2 x uDOC Flash Disk option (Solid State Disk)
• *2 x 2.5" Hard Disk option (Solid State Disk when available)
• 2 x DVI Connectors (1 x DVI-I & 1 x DVI-D)
• 1 x PCI Slot, Half Length profile
• 2 x 10/100Mbps Network LAN
• 2 x COM ports (1 x RS-232 (opto isolated) & 1 x RS-232/422/485)
• 4 x USB ports
• 1 x IEEE1394 Firewire
• 1 x Compact Flash Reader
• 2 x Standard PS/2 for keyboard and mouse.
• VIDEO: 1 x Composite Video out + 1 x S-VIDEO out
• AUDIO: 3 x 3.5mm Jacks + 1 x SPDIF (audio out)
• From 256MB to 4GB Memory (DDR2, 667Mhz)
• Onboard Intel® GMA950 Graphics Chipset
• Dimensions: 268 (W) x 100 (H) x 310 (D) mm
• 115/230V - 100W Power supply
• Please review datasheet for complete specifications


TESTING AND TYPE APPROVALS

It is tested according to the maritime standard EN60945 4th (IEC945 4th) and IACS E10, and will be type approved by the following classification societies:
DNV - Det Norske Veritas
LRS - Lloyd's Register of Shipping
GL - Germanischer Lloyds
ClassNK - Nippon Kaiji Kyokai
ABS - American Bureau of Shipping
BV - Bureau Veritas

For further questions, please contact our sales offices or head office: jhd-no@hatteland.com