At Hatteland Display, we have been busy developing new products to fill out our product range and meet customer requests. Below you will find detailed information on our new 23" Series 1 LED display.
The World's First Mass Production of IEC 60945 approved 23inch LED displays has started!




The LED backlighting ensures that this new 23" Series 1 display provides excellent viewing performance. It is a perfect match for Hatteland Display's proprietary optical bonding technology, which enhances the optical performance of the display in particular in bright ambient environments, eliminates condensation and improves thermal management. The LED backlight ensures excellent image quality, more reliable operation and a long product lifespan.

23 INCH





JH 23T14 MMD Datasheet

Native Resolution:

1600 x 1200 - 4:3
Contrast Ratio:

600:1 (Typical)
Light Intensity:

400 cd/m2 (Typical)





More pictures and information for our Series 1 Displays available at our website

www.hatteland-display.com




Series 2 from Hatteland Display Gaining Ground in the US




At the recent Miami Boat Show in February, FLIR Systems showed four HATTELAND® Series 2 displays at their booth. FLIR is a highly respected leader in night vision cameras that describes itself as "The World Leader in Thermal Imaging". Before selecting a vendor, FLIR evaluated multiple display brands.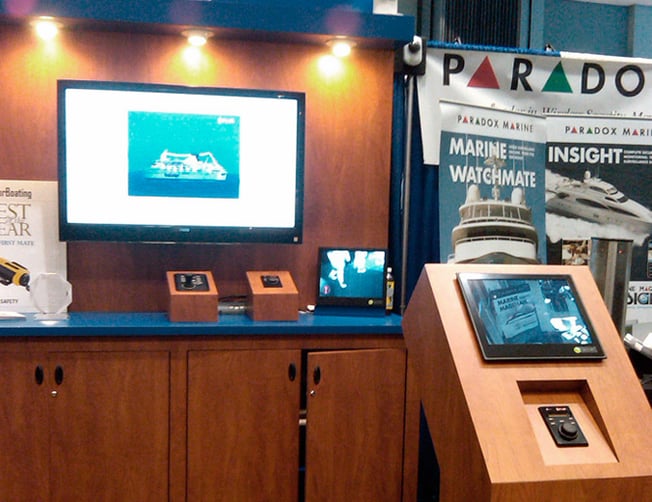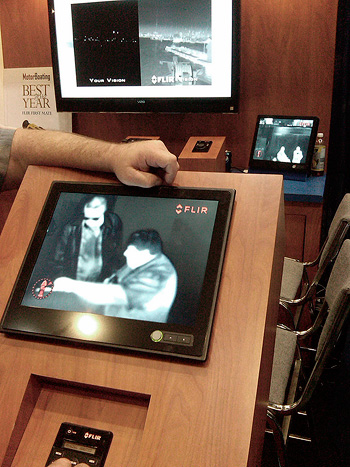 They selected Series 2 for their good looks and the
enhanced image quality of their thermal cameras
when combined with Hatteland Display equipment.

From now on, dealers and end-users will see
HATTELAND® Series 2 displays at the many
trade shows where FLIR exhibits in the USA.