DDC/CI (Display Data Channel/Command Interface) specifies a means for a computer to send commands to the unit's Display Video Controller to programmatically adjust parameters of the display instead of pressing physical buttons or navigate through an OSD menu.

Specific commands to control units are defined in a separate official Monitor Control Command Set (MCCS) industry standard. The signal inputs supported are VGA and DVI.

Applies for Maritime Multi Display (MMD) and Industrial Standard Display (STD) models.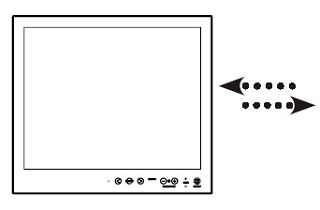 CHANGE(S) APPLIES FOR THE FOLLOWING HATTELAND DISPLAY® PRODUCT(S):
HD 12T21 MMD xxx-xxxx
HD 15T21 MMD xxx-xxxx
HD 17T21 MMD xxx-xxxx
HD 19T21 MMD xxx-xxxx
HD 24T21 MMD xxx-xxxx
HD 26T21 MMD xxx-xxxx

HD 12T21 STD xxx-xxxx
HD 15T21 STD xxx-xxxx
HD 17T21 STD xxx-xxxx
HD 19T21 STD xxx-xxxx
HD 24T21 STD xxx-xxxx
HD 26T21 STD xxx-xxxx

Customized models with standard Firmware are ALSO affected by this Engineering Change Notification.
Customized models with custom Firmware remains unchanged.


EFFECTIVE FROM:
Units produced from 13th of February 2017.

CHANGE(S):
- Added support of DDC/CI (via new display control firmware), see user manual for detailed information.
- Improved EMI performance for 17 and 26 inch panels.
- New MMD Firmware reference: GEVHD_160914
- New STD Firmware reference: RAP160205R0V01


ADDITIONAL INFORMATION:
Update of already delivered units, please contact HelpDesk at Hatteland Display.




For further enquiries regarding this Engineering Change Notification, please contact HelpDesk at Hatteland Display.





Implemented by:
____________________________________________________



Frode Grindheim
Vice President Product Management
Hatteland Display AS