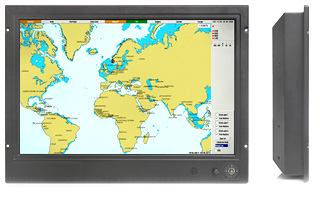 APPLIES FOR THE FOLLOWING HATTELAND® PRODUCTS:

Displays:
JH 27T11MMD-xxx-xxxx

Note: Customized models are ALSO affected by this Service Memo.


OVERVIEW:
During end test of stored JH 27T11MMD Displays, moist/fog was discovered on some displays.


DESCRIPTION:
- After power up from cold, some fog can appear between glass and panel. This is visible for about
30 minutes before it disappears.
- This is only seen on some large displays after storage.
- This is only on non-Bonded displays.


CAUSE:
Some time after power up, the air inside the panel will be warmer than the surface of the glass. All natural moist will then appear on the cold surface as fog. The dust gasket prevents fast airflow and fog stays for about 30 minutes.


SOLUTION:
After/during installation, let it be on for about 1 hour.


For further enquiries regarding this Service Memo, please contact Technical Support Division at Hatteland Display.





Implemented by:
____________________________________________________



Kjell Olaisen


Product Manager, Display & Yacht Products


Hatteland Display AS