The rugged all-in-one package appeals to a wide range of industries.
In recent years, a significant shift has taken place in industrial computing. Panel PCs have gradually been replacing their bulky predecessors, to the point where they're now involved in most production processes. Among the most common applications are real-time feedback, control and monitoring of production lines, and client stations for video surveillance systems.
But what is it that makes them so popular?
Designed for seamless installation into industrial environments, panel PCs offer simple integration with existing production line architecture, such as control cabinets, machines, kiosks and similar.
Panel PCs are often used as Human-Machine Interfaces (HMI). The hardware's ruggedness ensures strong durability in challenging conditions, and the machine's inbuilt touchscreen gives the operator easy access to vital data.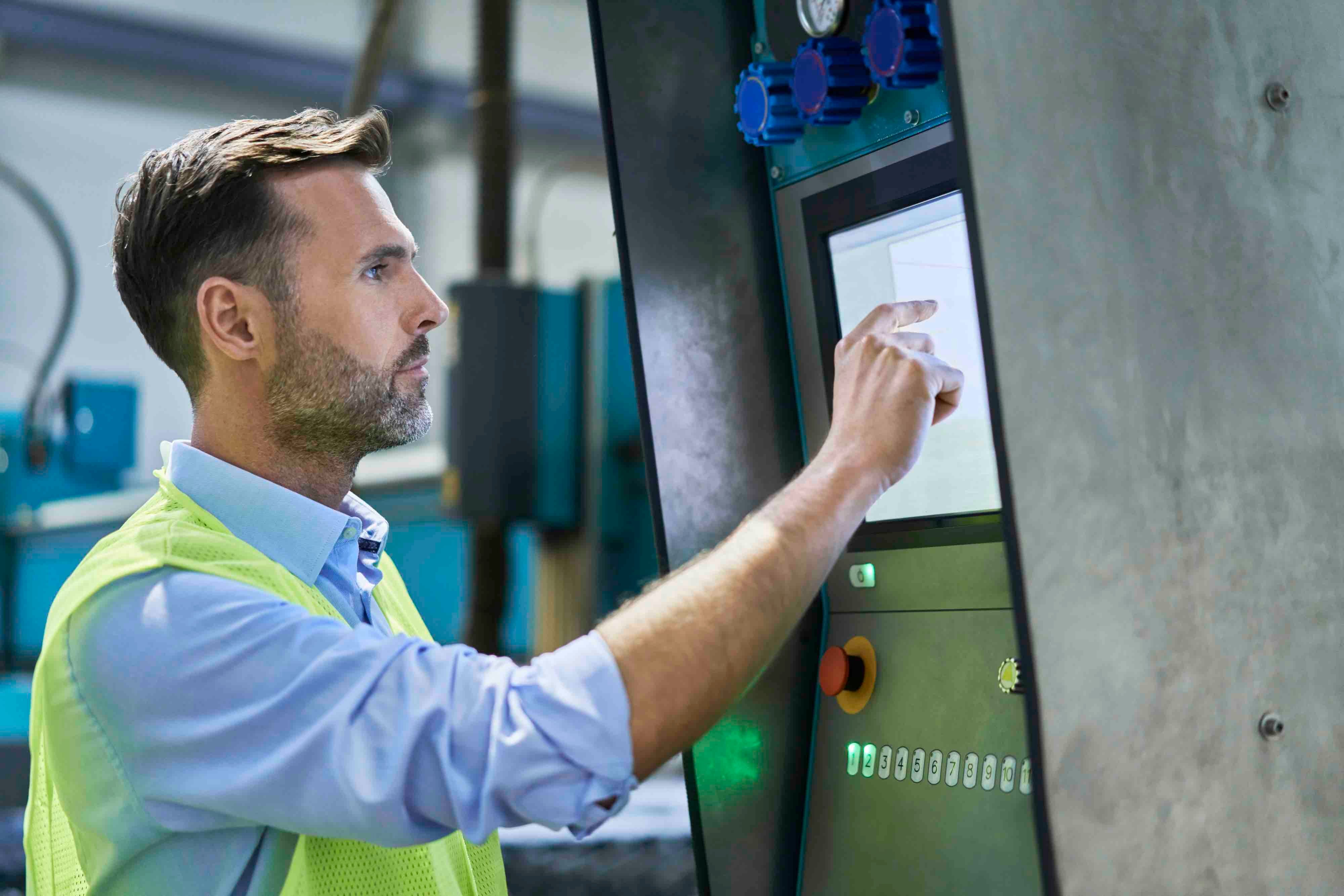 Panel PCs thrive in a host of different industrial scenarios. Among the most common applications are:
Original Equipment Manufacturer machinery (OEM)

Human-Machine Interface (HMI)

Machine-to-Machine Interface (M2M)

Control and data aggregation in relation to Internet of Things (IoT)

Vision systems

Factory automation systems

Materials handling
💡

Did you know?
Panel PCs are easy to clean. This has made them a favorite to the food industry, where hygiene is of critical importance.

Significantly more durable than standard PCs
There are many reasons to choose panel PCs for your next project, whether you're concerned with inventory control, industrial- and automation control, or logistics.
One of the key benefits of industrial-grade panel PCs is the durability. Constructed for the demanding industrial conditions, they are made with robust, long-life components, and offer good backward compatibility.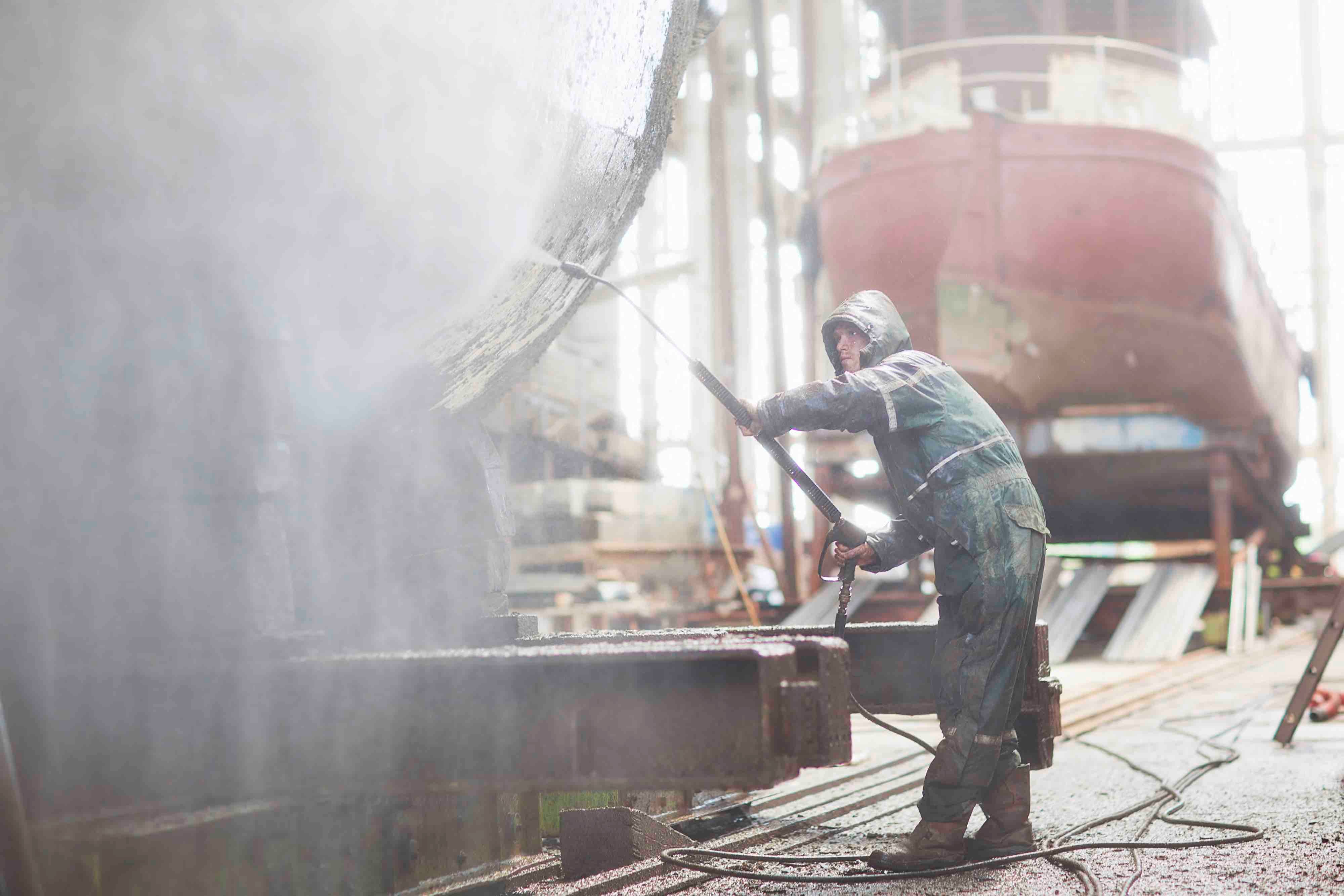 How would your office PC fare in a shipyard?
Should you instead choose a non-industrial panel PC, certain components in your configuration might become obsolete within a couple of years. There's also the risk that replacement components have different specifications. But if you opt for an industrial solution, you can expect a lifespan of 5–7 years. This naturally makes finding spare parts much easier.
Industrial panel PCs not only last longer than their office- and domestic siblings, but also perform better in rough conditions. Their temperature tolerance is higher, which translates to reduced downtime and increased productivity.
Standard portable and stationary computers deteriorate with frequent use. Industrial panel PCs have highly robust exteriors to protect the internal components and ensure reliable operation for the long haul.
💡

Did you know?
The oil and gas industry takes advantage of panel PCs' robustness and employ them in hazardous areas and EX-zones.
6 benefits of panel PCs




Touch boosts productivity

The touchscreen replaces keyboard and mouse. By keeping your eyes on the task at all times, you can work faster and make fewer input errors.


Designed for easy cleaning


Panel PCs are designed to handle a good scrub – a must for coping with unclean environments or strict regulatory hygiene standards.


They are versatile


Panel PCs can be installed almost anywhere and be used for all kinds of industrial applications.




Most are fanless – and dustless

Dust is a stubborn adversary. Many Panel PCs have fanless cooling systems, which means no dust enters the internal parts.


Built for harsh conditions


Industrial environments can be extremely demanding. Touchscreen Panel PCs are built with rugged materials and inbuilt protection mechanisms.


Made to adapt


Nothing is set in stone with a Panel PC. You can easily configure them as you please, for anything from basic functionality to complex tasks.

How to transition to panel PCs
Industrial computers don't require any modifications with respect to installation of the units. The procedure is the same as for standard PCs. In fact, certain models are compact enough that you don't even need customized cabinets to accommodate them. That's a time and money saver. The compactness also means they're well suited for installation in mobile environments where there's little space, such as on board a ship or in a car.
Even though there are many reasons to choose a panel PC solution for your next production line, it can be challenging to precisely identify the right setup for your needs. With seemingly infinite options on the market, the selection process can quickly turn complicated. A good solution is one that balances price and performance – but how do you know what to look for?
We've made a guide that covers the most important considerations you should make. You can download it here.
Good luck!
---

Recommended reading:
5 pieces of IT hardware for the cyber-secure vessel
Your solution partner: How Hatteland Technology can help you
What is a smart ship?